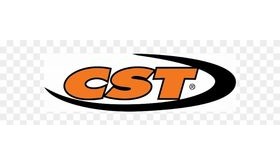 CST
CST brand tires are offered by Cheng Shin Rubber Ind. Co. Ltd. (Cheng Shin Tire). Employing more than 20,000 people, Cheng Shin Tire is the largest manufacturer of bicycle tires in the world and offers products in many other categories as well.

Distributed in more than 150 countries, the CST brand covers a wide range of market segments. CST products include tires and tubes for bicycles, motorcycles, all-terrain vehicles, autos, trucks, forklifts, agricultural and lawn and garden equipment.
There are currently no products from CST in our site.
Please
Contact Us
for details of this range of products.
If you can't find the items you are looking for within our main site, you should be able to view the complete range from CST by visiting their own website: (although please be aware that not all products may be available within the UK)
VISIT
CST Website