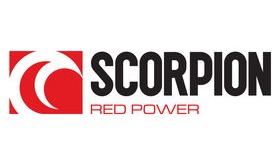 SCORPION
All automotive enthusiasts, all ultra professional yet very approachable people who all follow the same Scorpion philosophy - that only by knowing our customers and their needs well, can we deliver exceptional user experiences.

Peer into the works and you will see individual customer exhausts being crafted by automotive engineers, and quality control technicians checking every component that goes out through our doors.

The teams meticulous attention to detail and superior engineering skills put Scorpion at the very top in terms of construction quality and reliability. But the real difference is the way a Scorpion feels. No other exhaust feels like a Scorpion because no other exhaust is created with our passion. And that's one thing which can never be copied.

Scorpion have been quietly winning motorsport championships for over 20 years, consistently beating teams which are very publicly supported by rival exhaust manufacturers who construct entire marketing campaigns around their racing involvement.

Those who follow motorsport may have seen our support team in attendance at a huge range of two and four wheel series - without even knowing it. Often in sponsors team attire, Scorpion factory technicians are focussed purely on the racing and our involvement has always been strictly for development - not promotional purposes.

The same discretion has been applied supplying OE systems to some of the worlds biggest supercar manufacturers who have chosen Scorpion exhausts to put their name to.

As Scorpion moves into a new era the intention is to adopt a higher profile with our motorsport program, especially production based series which give us the most relevant development environment to allow true technology transfer from track to road. In particular we intend to build on successes in the BTCC, Porsche Cup, VW Racing Cup, World Endurance, Time Attack and Superbike; plus off road sport including Rally, MX and Supermoto.
If you can't find the items you are looking for within our main site, you should be able to view the complete range from SCORPION by visiting their own website: (although please be aware that not all products may be available within the UK)
VISIT
SCORPION Website