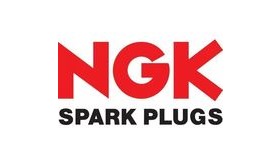 NGK SPARK PLUG
THE WORLDS NO.1
SPARK PLUG

NGK Spark Plugs are widely used accross all forms of motor sport including Formula 1, Touring Cars, Rall Cars and Motorcycle Racing.

The high compression ratios and engine speeds developed in high performance racing engines require spark plugs, which can withstand overheating and mechanical shock.

NGK has a range of plug types capable of withstanding these severe conditions, many using precious metals such as platinum or gold/palladium.
NGK SPARK PLUG Motorcycle Parts
If you can't find the items you are looking for within our main site, you should be able to view the complete range from NGK SPARK PLUG by visiting their own website: (although please be aware that not all products may be available within the UK)
VISIT
NGK SPARK PLUG Website