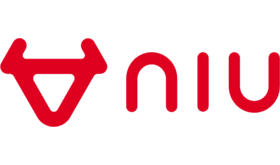 NIU
NIU Used Motorcycles / Scooters
A2Z of NIU
NIU MQi+ Sport
(2021)
(On display in Motorcycles & Scooters » ELECTRIC MOTORBIKES)
NIU NGT NQiGT
(2021)
(On display in Motorcycles & Scooters » ELECTRIC MOTORBIKES)
NIU NQI GTS SPORT - SOLD
(2020)
(On display in Used Motorcycles / Scooters » USED SCOOTERS)
NIU NQi Sport
(2021)
(On display in Motorcycles & Scooters » ELECTRIC MOTORBIKES)
NIU NQiGTS Pro
(2021)
(On display in Motorcycles & Scooters » ELECTRIC MOTORBIKES)
NIU NQiGTS Sport
(2021)
(On display in Motorcycles & Scooters » ELECTRIC MOTORBIKES)
NIU U-Pro
(2021)
(On display in Motorcycles & Scooters » ELECTRIC MOTORBIKES)
NIU U-Pro
(2020)
*Current Offer
(On display in Motorcycles & Scooters » MOTORBIKE / SCOOTER CLEARANCE)
NIU UQi GT Pro
(2021)
(On display in Motorcycles & Scooters » ELECTRIC MOTORBIKES)
THE WORLDS #1 SMART ELECTRIC SCOOTER

WhateverWheels are proud to be an official dealer of NIU Electric Scooters!

NIU is the world's leading provider of smart urban mobility solution and it has created a new market category for smart electric two wheeled vehicles. The Niu team have redefined the urban mobility with its core team from BMW, Microsoft, Intel, Huawei, Mckinsey, KKR and Bain Capital whom are all committed to change the urban communing market...Globally.

NIU currently design, manufacture and sell high performance e-scooters and it has a streamlined product portfolio consisting of three series, N, M and U, with multiple models and specifications for direct to consumer, delivery and sharing market. NIU has won seven major international design awards, including Red Dot, iF, Good Design, IDEA, Red Star, DFA and Golden Pinin 2017 for the M-Series.

If you're looking for a go green option, saving yourself money and the environment, NIU is the brand to choose...

We stock and supply the range of NIU Scooters from our central headquarters in Blackburn, Lancashire supplying the North of England and local areas such as Preston, Manchester, Liverpool and Leeds. We do offer a national delivery option and national servicing from our qualified profession team.
If you can't find the items you are looking for within our main site, you should be able to view the complete range from NIU by visiting their own website: (although please be aware that not all products may be available within the UK)
VISIT
NIU Website