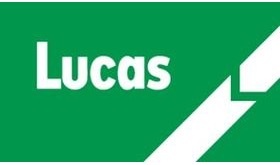 LUCAS
Lucas Batteries are built to the highest specifications to cope with today's automotive demands. Delivering premium performance to meet the electrical requirements of the latest technological features being designed into the newest models. The Lucas Battery brand promises such high quality performance, no matter how harsh the conditions.

That's why drivers throughout the UK trust Lucas to deliver power they can rely on.

The Lucas Battery range covers a lot more than just the automotive market, with batteries specifically designed for many applications including marine, industrial, leisure, mobility and golf. Within the automotive sector Lucas offers a comprehensive range of quality batteries, with a trusted reputation for performance and reliability. The portfolio includes Classic, Premium and Supreme ranges for cars, complemented by a maximum power offering for commercial vehicles and cutting edge technology in the fusion (AGM) range. Altogether, this combination provides customers with the widest choice of battery power and technologies for virtually any automotive application.

For decades Lucas Batteries have delivered outstanding performance and are trusted by UK motorists. Today Lucas offers guaranteed O.E performance across the comprehensive range of batteries which altogether covers more than 99% of the vehicle parc.
If you can't find the items you are looking for within our main site, you should be able to view the complete range from LUCAS by visiting their own website: (although please be aware that not all products may be available within the UK)
VISIT
LUCAS Website