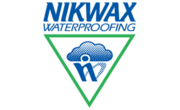 NIKWAX
In 2004-5, Nikwax introduced a new and improved active elastomer. The culmination of several years research, these new class of formulations bring better value for money due to increased number of doses from one bottle and an even more durable finish. Unlike fluorocarbon products, you do not need to heat garment to activate the waterproofing treatment. This new class of formulations is being carried across the range, so watch out for even greater performance from Nikwax in the future.
Unique to Nikwax, it is the technology that keeps you drier in the outdoors.
The full range of NIKWAX products are available but not currently listed on our website.
Please
Contact Us
with any enquiries you may have in relation to ~BRANDNAME products.
If you can't find the items you are looking for within our main site, you should be able to view the complete range from NIKWAX by visiting their own website: (although please be aware that not all products may be available within the UK)
VISIT
NIKWAX Website