LEXMOTO CHIEFTAIN 125
Friday 21 September 2018 Filed in: General
The newest maxi scooter on the market from the number 1 learner legal brand - Lexmoto.

The Chieftain is Lexmoto's first venture into the maxi scooter market and we believe with its sleek styling paired with its large comfortable seat you can take charge of the road and explore in comfort and grace.
The main features of the Chieftain are its combined braking, spacious under-seat storage, digital display, front and rear disc brakes, LED lights and its reliable Euro 4 spec 4 stroke engine.
Not only does this scooter have plenty to show off about but it also comes with a 5 year warranty as standard, you can be sure that you are getting a desirable scooter at an affordable price.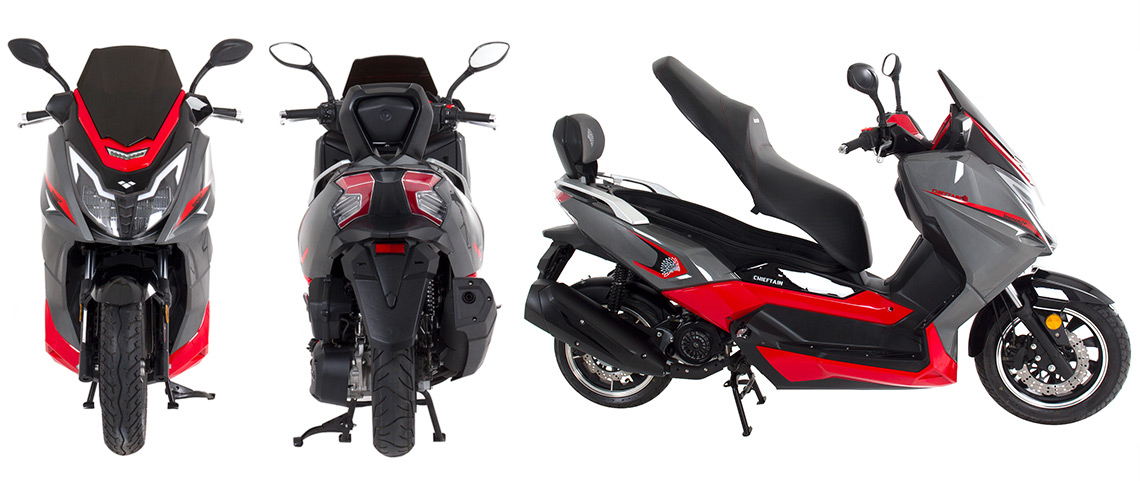 Pictured above is the red and grey colour option but if that's not your style the Chieftain is also available in blue and white.
As the flagship scooter from the three-time winners of the British Dealer News, Scooter franchise of the year award, you can be assured of a dependable and quality mobility option.
FIND OUT MORE ON THE LEXMOTO CHIEFTAIN 125