Motorcycle, Scooter & ATV Finance - Applying is simple...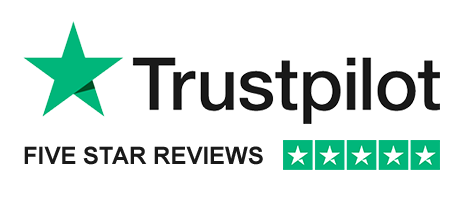 Overall a great experience, we ordered the quad bike and it came within 2 weeks, it was an easy experience and the company followed up with two phonecalls. Great service and great bike!

Amrita Richardson
Finance Partners




We are authorised and regulated by the Financial Conduct Authority.
How do I submit an application for finance?

Applying for finance is simple, just complete the application below which will take approximately three minutes and we will do the rest.

How long do I have to wait?

Once your application for vehicle finance has been received, we aim to process and respond to you within 24 working hours. If you apply for vehicle finance out of business hours, your application will be processed the next working day.

Do you need delivery or add-ons?

Whilst completing your application for vehicle finance, please ensure you add any extras such as vehicle delivery, clothing or upgrades into the 'Accessories / Add-ons box, these will then be considered to form part of your finance application.

Do you have a low credit score?

WhateverWheels Limited work with a selected panel of lenders and brokers in an attempt to secure you the most appropriate finance deal available. If you've got or had bad credit, don't worry, try out trusted motorcycle & ATV finance specialist broker - Superbike Loans, Click here to submit your application directly to Superbike Loans.

Initial Disclosure Document

What is an Initial Disclosure Document?

The Financial Conduct Authority (FCA) is the independent regulator of financial services. The FCA require us to provide you with a document called an 'Initial Disclosure Document'. This document provides information about us, the products we offer, the services we will provide, what we charge for our services, who regulates us and what to do if you have a complaint.



Who regulates us?

WhateverWheels Limited is authorised and regulated by the Financal Conduct Authority, FRN 723304. You can check this on the FCA's website www.FCA.gov.uk/register or by contacting the FCA on 0300 500 8082.



Which service will we provide you with?

We offer a non-advised service, meaning we cannot give you advice or a recommendation on products. But in assessing your application, we will ask you for information to enable us to identify your needs and present a selection of products relevant to your requirements. You will then need to make your own choice about how to proceed.
You will receive the pre-contract credit information which will detail the Terms & Conditions of the product you have chosen and advise you about any other fees and interest relating to the product.

Please note that all our telephone calls are recorded for training and monitoring purposes.



What products do we offer?

We offer a limited number of finance products from a selected panel of lenders. We will always supply all products options available to you and would advise you to review these to ensure you are satisfied that the product you have chosen meets your requirements. WhateverWheels Limited is a credit broker not a lender.



What will you have to pay us for our services?

We do not charge a fee for the introduction to the finance provider; however, where we source the vehicle. For regulated agreements we may receive a commission payment from the finance provider if you decide to enter into an agreement with them; the nature of this commission is either a fixed fee or a percentage of the amount you borrow.

All the lenders that we work with pay commission at different rates, however, the commission received does not affect the amount you will pay under your finance agreement. Our aim is to secure finance for you at the lowest interest rate available from our panel of lenders. The amount of commission will be made available to you upon request.



What to do if you have a complaint

If you wish to make a complaint, the first step is for us to understand your complaint. You can contact us by:


Phone: 01254 438026
Post: WhateverWheels Customer Care, Lower Philips Road, Blackburn, Lancashire, BB1 5QN.
Email: management@whateverwheels.co.uk - Please provide your name and contact number where we can get in touch with you between the hours of where we can contact you between the hours of 9am - 5 pm Monday to Friday.
We will promptly acknowledge your complaint in writing, investigate your complaint and endeavour to send you a final response within 8 weeks of receipt of the complaint. If we are unable to provide you with a final response within this time, we will send you an update. If you are not happy with our response, and you are an eligible complainant, you can escalate your complaint to the Financial Ombudsman, you must do so within six months of the date of the final response letter. You can contact them:


By phone: 0800 023 4567
By post: The Financial Ombudsman Service, Exchange Tower, London, E14 9SR.
By Email: complaint.info@financial-ombudsman.org.uk
For further information on how to make a complaint or our complaints handling process, you can view our Complaints policy here.
Address
Our trading address is: WhateverWheels Limited, Lower Philips Road, Whitebirk Industrial Estate, Blackburn, Lancashire, BB1 5QN.

Struggling or unable to submit your application online?

Call on helpful team on 01254 438026.