Getting Your Licence
If you're a complete novice and haven't ridden a motorbike or scooter before, don't worry. We have outlined some details for you on how to get on the road with a a vehicle from WhateverWheels. This information comes courtesy of the DSA; however we advise that you check with contact us with any questions you may have.

So if you've never experienced riding a Motorcycle or Moped it can seem like a daunting prospect! If you've ever ridden a normal bicycle before then you should have the relevant balance skills required to get you started on a Motorbike or a Scooter. One of the benefits of riding a motorcycle or scooter is the ease of access for new riders starting. Unlike getting driving lessons over a long period of time it is quite possible to go from having only your provisional licence and no experience one week to being able to be on the road independently the next.


WHAT DO I NEED TO RIDE A 50cc ?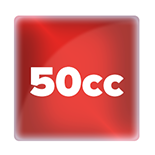 PROVISIONAL DRIVING LICENSE


OR JUST A CAR LICENSE ISSUED BEFORE 1st OF FEBRUARY 2001 WHICH ALREADY ENTITLES YOU TO RIDE A 50cc
WHAT DO I NEED TO RIDE A 125cc ?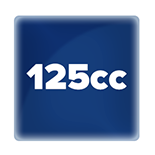 PROVISIONAL DRIVING LICENCE


WHAT DO I NEED TO RIDE OVER A 125cc ?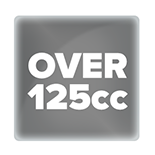 YOUR JOURNEY TO RIDING A MOTORCYCLE


THE WORLD OF TWO WHEELS STARTS HERE


To get yourself on the road, you'll need to take the CBT, (Compulsory Basic Training). Follow newbie Dan as he goes through the training process from A to Z in this series of Youtube videos, and find out everything you'll need to know about all the elements of the CBT.
50cc Scooters and Motorcycles
Technically termed as 'Mopeds', these vehicles fall under the following criteria:
A maximum speed of 50 kilometres per hour, or 31 miles per hour
The engine capacity does not exceed 50cc


Who can ride a 50cc vehicle?
You can only ride a moped if you are at least 16 years old. A provisional licence and CBT entitles you to ride on the road as a learner with L-plates (D-plates in Wales) but you can't carry a passenger or go on a motorway (due to the maximum speed limitations, we highly recommend that you avoid dual carriageways as well). If you want to ride a moped on the road without displaying L-plates you must take and pass a theory and practical driving test. However, if you passed your driving test before 1st February 2001, then you can ride a moped without taking a CBT course, without L plates and you can carry a passenger.
125cc Scooters and Motorcycles
Scooters and Motorcycles between 50cc and 125cc are perfect for anyone over 17 wanting to get on the road. Learner-legal 125cc vehicles must not have a power output that exceeds 11kW


Who can ride a 125cc vehicle?
Anyone wanting to ride a 125cc vehicle must be at least 17 years old, and you must have a provisional licence and completed the relevant CBT course. This will let you ride on the road with L-plates (D-plates in Wales) but you can't carry a passenger or go on a motorway- a 125cc vehicle is usually perfectly adequate on dual carriageways. If you want to ride without L-Plates then you can take your full Motorcycle riding test.

Compulsory Basic Training
All new users of motorcycles need to complete Compulsory Basic Training, commonly called a CBT. This is regardless of whichever engine capacity the vehicle holds, the restriction of which depends on your age.

Before you book your CBT, make sure you have your provisional drivers licence and if you are taking the test on your own vehicle make sure that it is insured and you have the appropriate riding clothing (helmet, gloves, padded clothing)- for insurance your insurer will often provide a cover note which is subject to you completing your CBT. Your instructor can and will stop you from taking part in the course if you, your clothing or your vehicle do not pass for roadworthiness. Also, it is illegal to ride your vehicle on the road before completing your CBT, so don't ride your bike there.

A CBT course contains five elements: Introduction, on-site instruction and training, on site riding, instruction and training on the road, and riding on the road. There are no examinations, and the training is not based upon a testing environment, however each element is taught in sequence and the instructor will only move onto the next element once you have shown you have the necessary skill and knowledge to do so. The on-road riding element must also be two hours minimum - so make sure you have enough petrol to finish the course.

On completion of your CBT, your instructor will give you a certificate (a copy of which should be sent to your insurers), which will remain valid for two years. If you take your CBT on a twist'n'go vehicle, you are still entitled to ride geared bikes up to the maximum cc depending on your age. Once your certificate has expired you will need to take another CBT course, unless you have decided you adore the world of motorcycling and take your Full Motorcycle Test. Also, if you pass your driving test within the 2 years then the CBT certificate will not expire for Scooters and Motorcycles under 50cc (or 'mopeds').

The cost of a CBT course can vary from centre to centre. We do have a number of recommended training schools across the country.

Whilst you can take a CBT at the age of 16 it will affect what bike you are able to ride. If you are 16 years old you are only able to ride a 50cc Scooter or Motorcycle however if you are aged 17 years and above you are able to ride up to the maximum provisional capacity of 125cc.


Now You've Got Your Bike
Once you've got your bike there is not much left to do! Before you start riding your bike you will need to make sure you have covered the following;

Registration - Here at WhateverWheels, we will register and tax the bike for you unlike some of our competitors you will be given a bike that's legally registered and already has a number plate before the bike is released to you.



Safety equipment
- On a bike you need to make the decisions about how safe you want to be. Whilst car drivers have to use seatbelts and mostly have airbags, when it comes to motorcyclists they make the choices about their safety equipment. Currently the only mandatory piece of kit required by law is an approved helmet but we would always recommend that all riders make use of full rider wear including boots and gloves.


Insurance - You will need to arrange insurance on the bike to coincide with the date that the bike is registered. Failure to do this could result in fines and further action from the DVLA.



CBT Certificate - Once you have this you should be able to legally ride your bike within the UK!