BIGGEST SELLING 125CC BRAND IN 2016!
LEXMOTO HAS BECOME THE TOP SELLING 125CC BRANDS IN THE UK!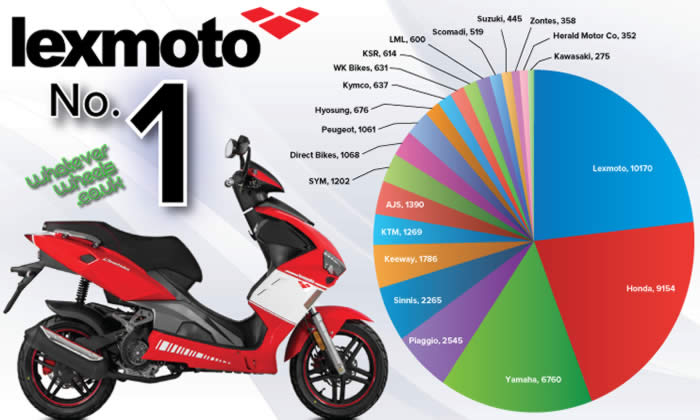 Whateverwheels are proud to annouce that Lexmoto have topped the best-selling 125cc market by being the BIGGEST brand in the UK in 2016! We have played a huge part in these figures by working closely with Lexmoto and being the biggest dealer in the UK for the brand throughout the past few years.

Lexmoto have been working hard to make their bikes the first choice for new and experienced riders by offering high quality at a low cost. This hard work has paid off as for the first time since Lexmoto started bringing Chinese bikes into the UK they have topped the 2016 registration leader board for 125cc bikes, beating the big names in the process.

This is a huge achievement and one that they have been working towards for nearly a decade. Topping the list of registrations also helps Lexmoto to combat the negative stigma around Chinese bikes as it shows that their bikes have been chosen over their better-known Japanese and European counterparts.

A heartfelt thank you from all of us at Lexmoto to everyone who has helped us get to where we are today and proving that quality does not have to break the bank.

We look forward to sharing this success with you as we continue to build up the Lexmoto product line as we bring out new and exciting models to suit riders of any experience level.