ASKOLL
Welcome to a world where technology, design and sustainable movement come together.
The history and the future of an electric world.
Askoll Group, based in Italy, was founded following a revolutionary and successful intuition of its founder, Elio Marioni
The group decided to use its expertise to take on a new challenge: to enter the sustainable mobility sector with a range of electric vehicle... Askoll EVA was founded.
eS1 was the most sold electric scooter in Italy. Askoll France started its activity and the Flagship store in Paris was opened.
The commercial expansion in Europe begins and, in the same year the distribution of the ESPro. By the end of the year, more than 3,000 electric vehicle has been produced.
Askoll EVA entered the AIM market of the Italian Stock Exchange. The distribution network was expanded, Askoll is now present in more than 20 counties worldwide.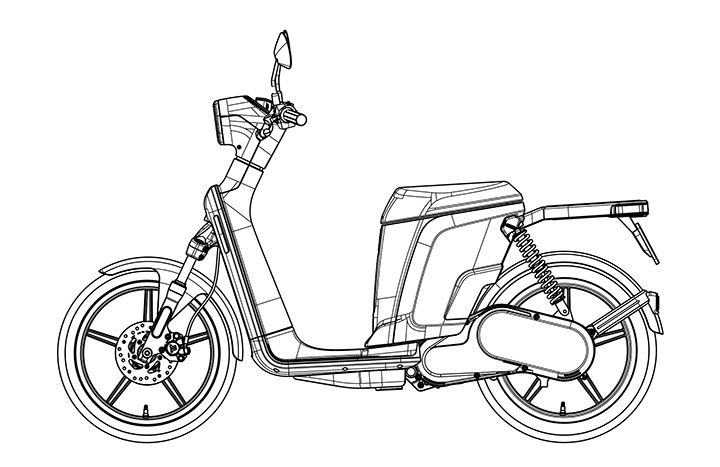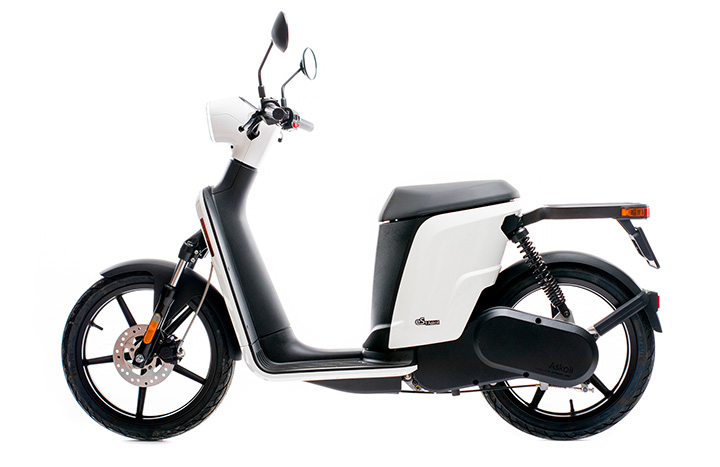 From a grand history, a new future. Electric.
High energy efficiency, very low consumption and saving of raw materials have been the distinguishing features of Askoll electric motors since 1978. The firm boasts more than 800 registered patents regarding this component and its applications. In 2015 the Group decided to use its expertise to take on a new challenge: to enter the sector of sustainable mobility, presenting a range of electric vehicles on the market.
The electric mobility challenge: an exciting success.
Our vehicles are 100% electric. They are designed and manufactured in Italy, as are their most sophisticated components (battery, electronic control unit, motor): everything is developed in-house. The automation required to produce and test the vehicles is also designed and produced by Askoll, as is their design, which expresses the quality associated with products Made in Italy. Technology, sustainability, Italian spirit: Askoll's excellence stems from the dialogue of these three values.
Askoll is good for you and the environment.
Askoll electric vehicles are "clean" vehicles with zero emissions of carbon dioxide and other polluting agents. The power stored in the batteries and used by the motors of these vehicles can be produced from renewable sources or from non-renewable sources with emission of CO2. In both cases, there are very important advantages for the environment..
An example?
Askoll electric scooters produce 0g/km when regenerating energy from renewable sources and only 7.2 g/km of carbon dioxide in the case of regeneration from non-renewable sources compared to the 72 g/km produced by an endothermic moped.
Askoll Vision
We believe in a world where technology can transform people's lives, making them easier, more enjoyable and more sustainable.
Askoll Mission
Strengthened by decades of Italian history in the field of electric motors, we offer solutions for sustainable light mobility that improve the quality of the environment by helping to solve traffic problems for the benefit of citizens and professionals.
A2Z of ASKOLL
ASKOLL eS2 - eS Line
(2021)
(On display in Motorcycles & Scooters » ELECTRIC MOTORBIKES)
ASKOLL eS2 - EVOlution
(2021)
(On display in Motorcycles & Scooters » ELECTRIC MOTORBIKES)
ASKOLL eS3 - eS Line
(2021)
(On display in Motorcycles & Scooters » ELECTRIC MOTORBIKES)
ASKOLL eS3 - EVOlution
(2021)
(On display in Motorcycles & Scooters » ELECTRIC MOTORBIKES)
ASKOLL NGS2
(2021)
(On display in Motorcycles & Scooters » ELECTRIC MOTORBIKES)
ASKOLL NGS3
(2021)
(On display in Motorcycles & Scooters » ELECTRIC MOTORBIKES)
If you can't find the items you are looking for within our main site, you should be able to view the complete range from ASKOLL by visiting their own website: (although please be aware that not all products may be available within the UK)
VISIT
ASKOLL Website